BFree Organics
Regular price
Sale price
$50.00 USD
Unit price
per
Sale
Sold out
Exfoliating Scalp and Body Clay Scrub 
A blend of ancient beauty rituals once used thousands of years ago by the embodiment of ancient beauty herself, Cleopatra. 
Living Bentonite Clay - A powerhouse that deeply cleanses your skin, flushes out toxins, and absorbs dirt and oil from your skin. Research shows that bentonite clay helps in soothing the skin, relieving dermatitis, and managing acne. Its antibacterial and anti-inflammatory properties may help heal your skin contains a mixture of natural minerals that are beneficial for your hair and can encourage hair growth. It moisturizes, conditions, softens, and reduces frizz. Bentonite clay encourages curl definition and shine, for all hair types. 
Epson Salt/Fine Sugar Cane- invigorating for the skin and scalp to exfoliate dead skin cells.
Hemp Seed Oil - excellent for skin and scalp due to the high content of proteins and essential fatty acids. The fatty acids in hemp closely resemble our own skin's lipids, so they are readily absorbed into the skin. The oil is said to help slow skin's aging and provide a healthy moisture balance. Additionally, it offers relief to acne, minor abrasions, psoriasis and eczema.
Cold Pressed Olive Oil- 
Rose Water- 
Unrefined Yellow Shea Butter - Cleopatra would have access to raw, unrefined African shea butter. Shea moisturizing nutrients would have been important for her in the desert climate of Egypt.
Aromatherapy Oils - The ancients embraced aromatherapy and sought out sultry scents like we've used. Such as; Jasmine, Cedarwood, Basil, Vanilla, & Tuberose. 
8 oz / 227 g glass jar
Share
Dimensions

1 oz clear glass bottle with dropper
Care information

Suitable for all skin types, this concentrated serum diminishes blemishes, evens tone and combats signs of aging, shrinks enlarged pores with every use. Golden Hour targets fine lines,hyperpigmentation (also known as melasma) acne, eczema, and unknown skin conditions.
View full details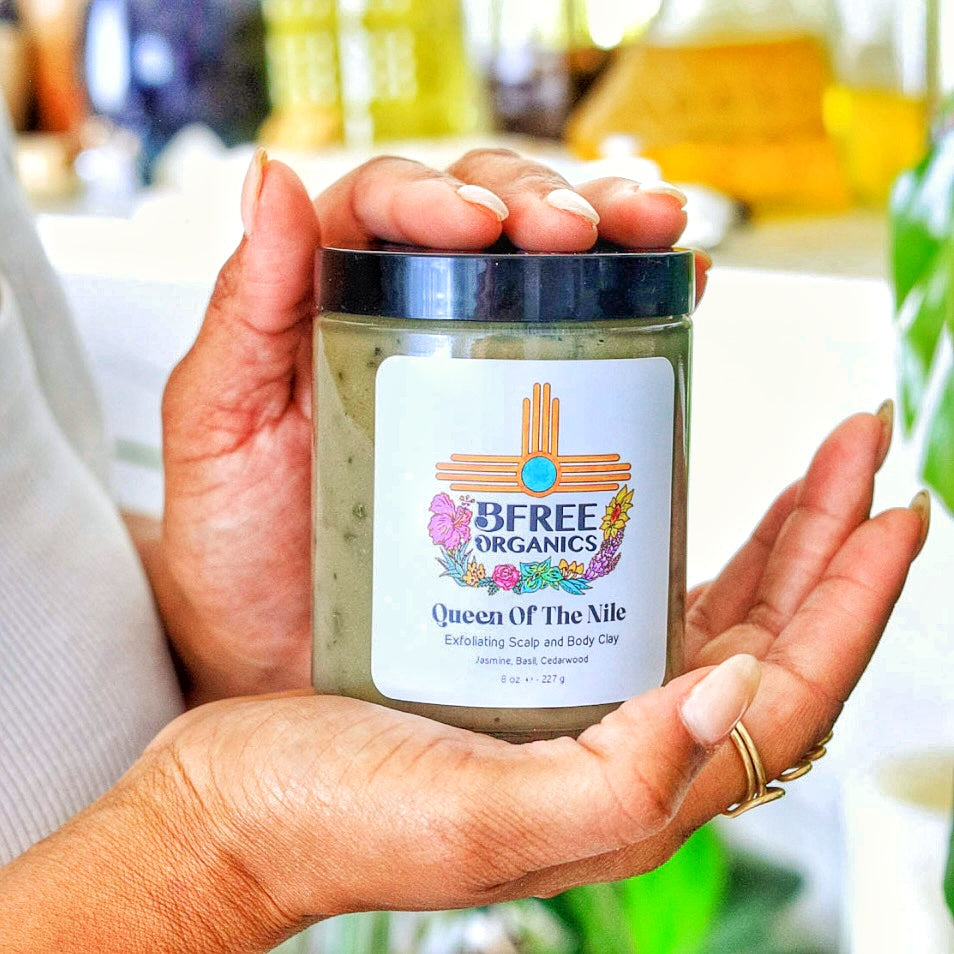 Topanga Perfume Oil
Mixes well with each persons individual phermones, becoming your own signature scent.
Shop Wellness