BFree Organics
Regular price
$26.00 USD
Sale price
$21.00 USD
Unit price
per
Sale
Sold out
7 Chakra / Color Aromatherapy Oil supports towards a restorative and replenishing self-care ritual, made in the Root Chakra of the world, Mount Shasta 
With the theme being "balance" Roll onto temples, wrists, pulse points and/ or in a straight line from from root to crown chakra. Cup hands around nose and inhale deeply. Savor the aromatherapy by enjoying a hot bath or shower after application. 
Also a great pick me up while experiencing a long day. Apply or sniff as needed. This blend smells heavenly and has elements specifically directed at the 7 Chakras, in a color therapeutic glass roll-on
There are five different gradients of glass, with stainless steel roller ball. They are sold in random order.
Key Ingredients:
Mary Jane soaked in Olive and Sunflower Oil
Root Chakra: Patchouli and Cypress
Sacral Chakra: Citrus and Jasmine
Solar Plexus: Juniper and Cardamon
Heart Chakra: Lavender and Rose
Throat: Cypress and Sandalwood
Third Eye: Rosemary and Thyme
Crown: Jasmine and Myrrh 
Sacral: Texas Cedar, Ylang-ylang, Geranium, Sweet Lavender
10 ml roll-on
Share
Dimensions

1 oz clear glass bottle with dropper
Care information

Suitable for all skin types, this concentrated serum diminishes blemishes, evens tone and combats signs of aging, shrinks enlarged pores with every use. Golden Hour targets fine lines,hyperpigmentation (also known as melasma) acne, eczema, and unknown skin conditions.
View full details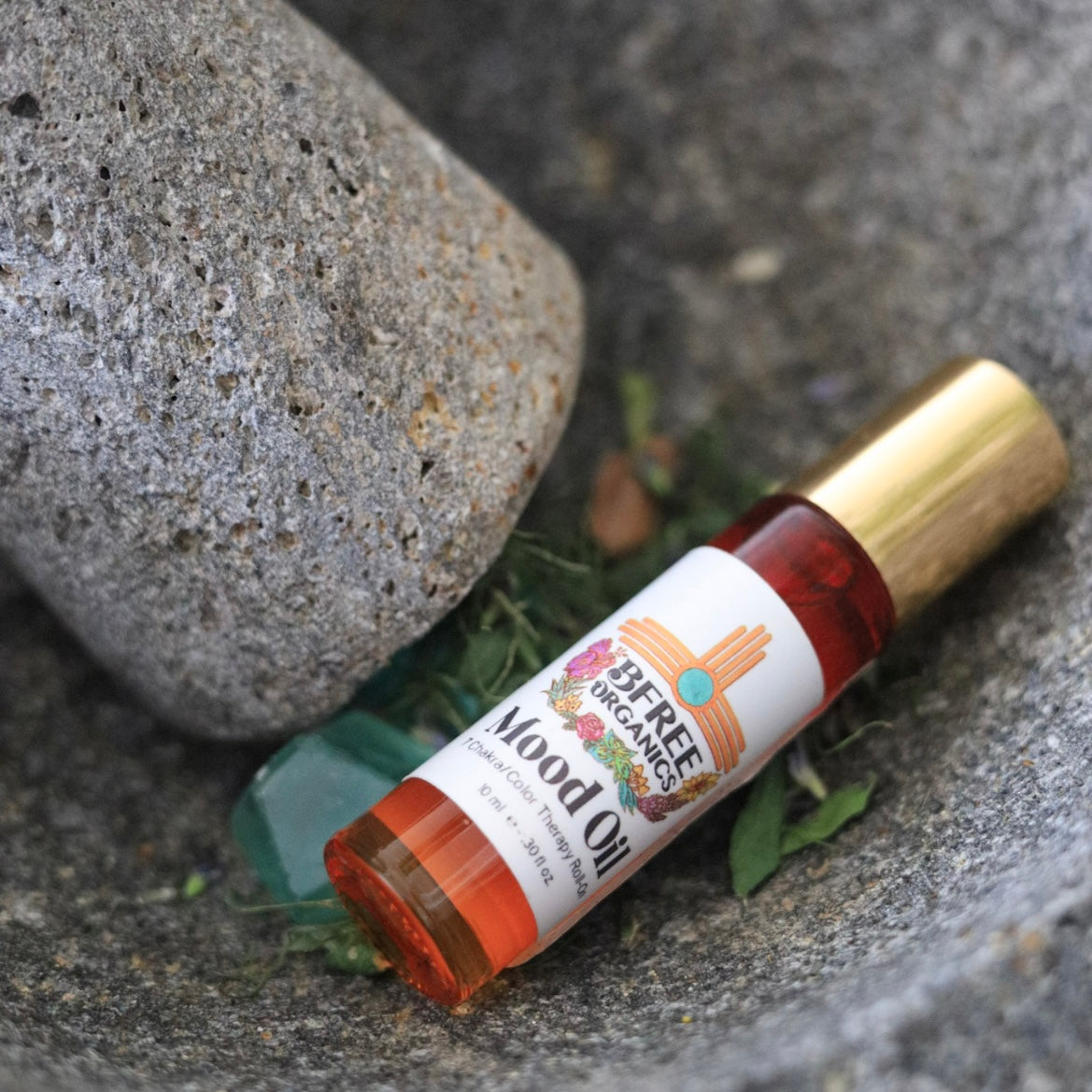 Topanga Perfume Oil
Mixes well with each persons individual phermones, becoming your own signature scent.
Shop Wellness