BFree Organics
Regular price
Sale price
$69.00 USD
Unit price
per
Sale
Sold out
Wood therapy uses a number of different wooden massage-like tools to help break down fat and cellulite. The wooden instruments are used to apply direct pressure to "problem areas" and essentially naturally eliminate excess body fat. The wood therapy we know today is actually based on an ancient Oriental wood manipulation that dates back centuries. 
There are a large number of benefits to using wood therapy at home;
Loosening tight muscles

Breaking down cellulite and burning fat

Naturally eliminating toxins in your body

Speeding up your metabolism

Stimulating blood circulation and lymphatic drainage

and more!
Share
Dimensions

1 oz clear glass bottle with dropper
Care information

Suitable for all skin types, this concentrated serum diminishes blemishes, evens tone and combats signs of aging, shrinks enlarged pores with every use. Golden Hour targets fine lines,hyperpigmentation (also known as melasma) acne, eczema, and unknown skin conditions.
View full details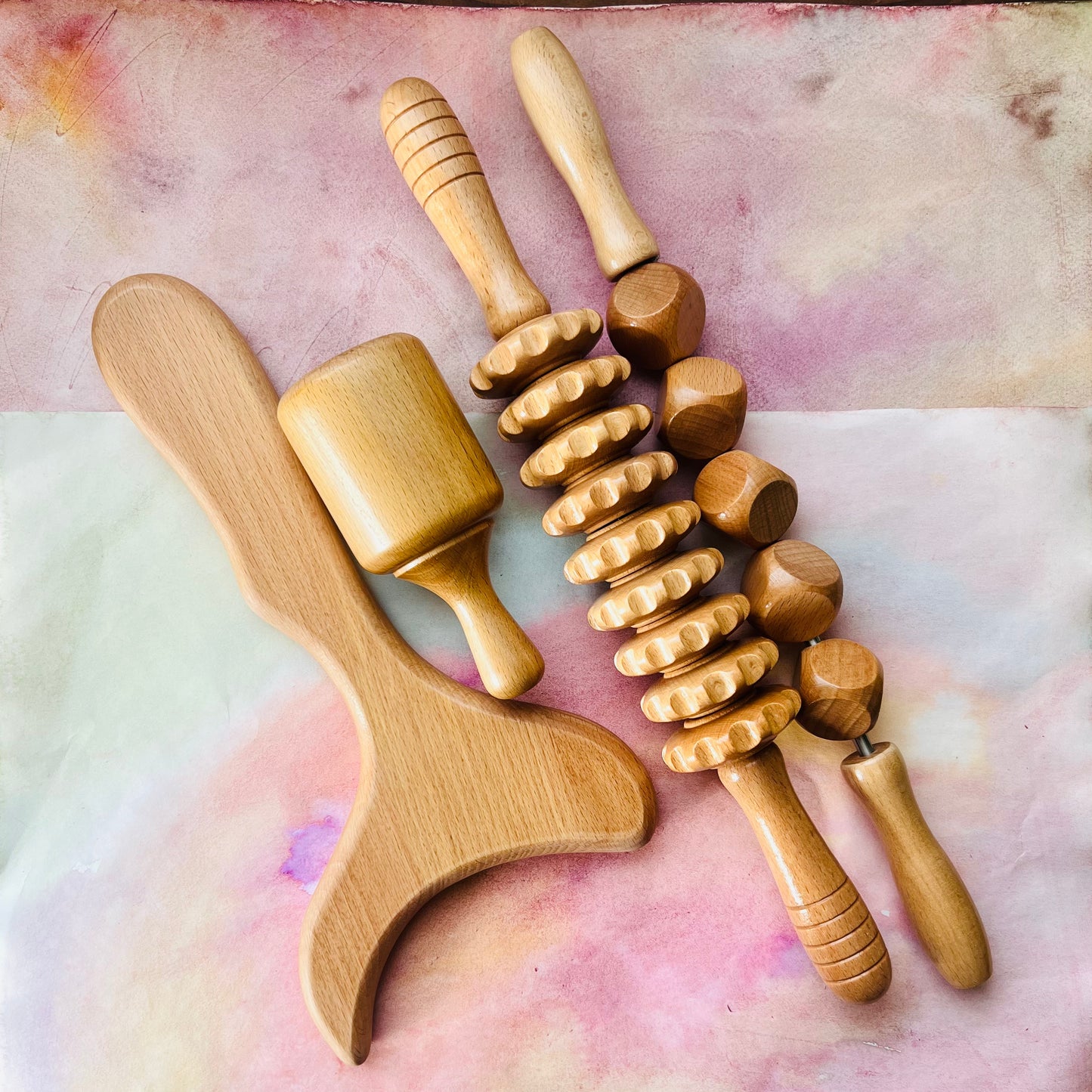 Topanga Perfume Oil
Mixes well with each persons individual phermones, becoming your own signature scent.
Shop Wellness