BFree Organics
Regular price
Sale price
$39.00 USD
Unit price
per
Sale
Sold out
FSBM is made with 100% Plant nutrients and not diluted with water.
Fresh and organic aloe vera leaf pulp delivers balanced hydration, while the organic night flora extracts shrink the appearance of large pores and lighten blemishes over time. The organic ingredients in this elegant mask include healing antioxidant polyphenols and antibacterial properties to give skin a supple, fresh-faced finish, perfect for rejuvenated looking skin for the morning to come. 
A soothing overnight moisturizing mask for normal - sensitive - dry - matured - sun damaged - acenic- rash - combination skin. Like a full night of sleep in a jar, this innovative leave-on creamy mask features effective ingredients that work overnight. FSBM formula that leaves skin looking dewy and hydrated.
With the intoxicating scent of Tuberose, evening primrose flora, that generates a feeling of relaxation to prepare you for a pleasant night of sleep.
1 fl oz. / 30 ML Beauty Jar
USAGE:  Use at night as the last step in your skincare regimen, just before going to bed (PM) Gently spread mask onto face & décolleté and leave on while you sleep.
 These statements have not been evaluated by the Food and Drug Administration. This product is not intended to diagnose, treat, cure, or prevent any disease.
Share
Ingredients

Homegrown whole Aloe Vera Leaf + Pulp

Coffee Berry Extract- is packed with a plethora of anti-oxidants that are believed to prevent cellular damage in skin. The coffeeberry is considered safe for sensitive skin types due to its natural properties neutralize free radicals in and on the skin before they can affix to skin cells and destroy the membrane.

Coconut Pulp (NOT OIL)

Green tea extract- The rich amount of polyphenols in green tea delivers antioxidant and anti-inflammatory properties to the skin that can help to slow the aging process, maintain the vitality of the skin, and improve its natural tone and glow. Epigallocatechin gallate (EGCG) is one of the active constituents of green tea believed to be responsible for its many health and appearance benefits, when used topically. This potent plant extract also is a natural astringent and decreases excess sebum production, which is one of the main causes of acne.

Calendula Extract- Calendula is used to protect the skin from premature aging and thinning of the skin and is also safe enough to be used on the delicate skin under the eyes to help prevent crow's feet. Applying calendula extract topically helps decrease inflammation and promote the healing of wounds, burns, eczema and other inflammatory skin conditions.

Medowfoam seed oil- A thin oil that is easily absorbed into the skin and also prevents water loss from skin. Forming a protective barrier over the skin to lock in moisture. Some of its major nutrients include: • Vitamin E

• Linoleic acid

• Oleic acid

• Vitamin C

• Ecosenoic acid

• Euric acid

• Docosadienoic acid

It also helps breakdown blackheads. This is due to its skin detoxifying effect that helps purge out impurities from within the pores.



Strawberry fruit extract- Strawberries are full of key fruit acids, including alpha hydroxy acids (AHAs) that contain amazing beauty benefits for skin. The folic acid aids in cell regeneration and the production of new skin cells. Strawberries contain the antioxidant ellagic acid, which prevents collagen destruction—one of the major causes of wrinkle formation. Also, the acidic nature of strawberries enables it to remove excess oil in the skin, this ridding of acne.

Jasmine: Relieves congested skin and dry complexions
Jasmine is favored not only for declogging pores, hydrating and softening the skin, but also for its uplifting aroma-therapeutic properties. Jasmine, which typically blooms at night, has a warming effect and increases circulation in the skin.

Tuberose- is a fragrant night-blooming flower. Tuberose moisturizes the skin, helping one achieve soft, healthy, supple skin, through its many benefits, including, warming, and boosting blood circulation. It also has anti-fungal and antibacterial properties that help treat common skin conditions like acne or psoriasis.

Oenothera Biennis (Evening Primrose) Root Extract

Matcha -An anti bacterial and contains incredibly high levels of epigallocatechin gallate (EGCG), which is helpful in reducing inflammation and to even skin tone. The antioxidants are also known for reducing acne and increasing skin elasticity.
Dimensions

1 oz clear glass bottle with dropper
Care information

Suitable for all skin types, this concentrated serum diminishes blemishes, evens tone and combats signs of aging, shrinks enlarged pores with every use. Golden Hour targets fine lines,hyperpigmentation (also known as melasma) acne, eczema, and unknown skin conditions.
View full details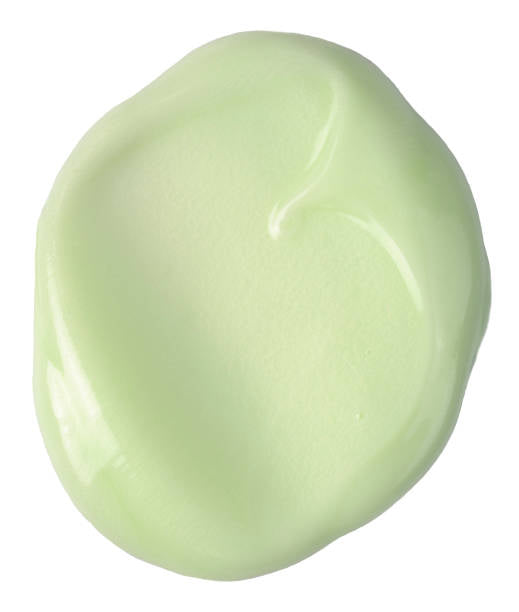 Gently hydrating mask
I adore this thin consistency moisturizing mask that goes a long way and layers so well in my night routine. I lay it down before retinol/retinoid and it has helped me a lot with peeling and dryness. Ever so gently scented which I love for the evening as it's not an intrusive scent while sleeping. I'm happy I bought this!
Flora Sleeping Beauty Mask
I was looking for a light and non-oily face cream. Cassandra recommended this for all day use and it has met my needs perfectly. I just turned fifty and have had combination skin until using this product (which I've used for about a year now). No more breakouts and no oily residue. I am grateful to Cassandra for making a product that is gentle on the earth and my skin. I highly recommend trying it.
Thank you, Cassandra!
Thank you
So happy Cassandra suggested this hydrating love for my skin. It's perfect for day or night and especially needed in the incredibly hot and humid climate I live in.
So nourishing
What a lovely treat this mask is. It's lightweight yet packs a moisturizing punch. I love the way my skin looks and feels after a night of sleeping with this mask on.
Smells so good!
I love this mask! I use it every night and it smells so good!
Topanga Perfume Oil
Mixes well with each persons individual phermones, becoming your own signature scent.
Shop Wellness